▮ ABSURD THEMED CAFES IN JAPAN
"Maid cafes", "Cat cafes", "Manga(Comic book) cafe" ....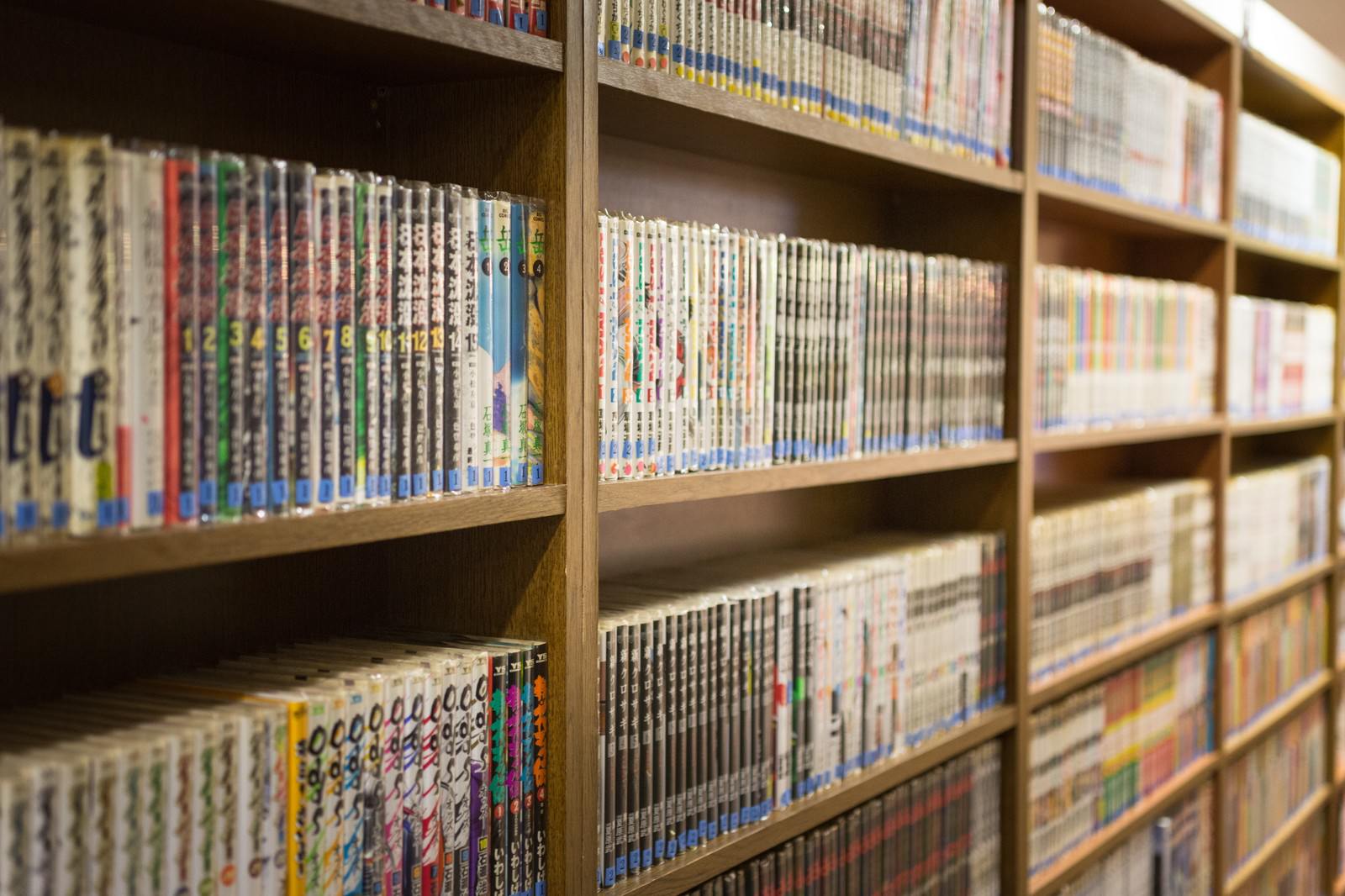 Japan has long been at the forefront of themed cafes and restaurants. 
Recently one of a weird themed cafe attracts attention for Japanese couple.
That is "Mame-Shiba Cafe"
Mame-shiba means a mini-shiba inu dog in Japanese.
It is originally comes from Japan.
Shiba-inu dog is already popular dog around the world.
Mame means a bean that references to very small size of the dog like a bean. 
▮WHERE YOU RELAX WITH MAME-SHIBA DOG
That cafe is located in the Bikan histrical quarter in Kurashiki in Okayama prefectuer.
You see many histrical Japanese buldings in the quarter.
Kurashiki is located between Osaka and Hiroshima and it takes around 1 hour and 40 min from Osaka to Okayama and Okayama to Hiroshima as well.
It`s 20min from JR Okayama station to JR Kurashiki station then 15min on foot to the quarter.
There is also bus from JR Kurashiki St. to the Bikan histrical quarter.
Okayama prefecture is the largest producer of  a jeans and there are also a lot of jeans shop in the quarter(surrounded by green line). 
 Mame-Shiba cafe is located on the 2nd floor in a renovated japanese old house.
(a souvenir shop on the 1st floor)
You can easily find this so that a big promotional singboard is placed at the entrance of the house.
In this house there are other themed cafes not only a mame-shiba cafe.
Those are Owl cafe and Cat cafe.
So 3 themed cafe in this house.
But mame-shiba cafe is absolutely the most popular cafe of the 3 .
▮HOW I DID FEEL
I visited to Mame-shiba cafe on a rainy day. 
It was also weekdays.
Because of those situations, the Bikan histrical quarter was really quite.
(Nomally this place is a little bit crowded. )
But only mame-shiba cafe is really packed on the day I visited.
 I recommend to there in the early hours.
| | | |
| --- | --- | --- |
| Adult(Aged 12 and over) |   | ¥780 |
| Children(Aged 11 and less) |   | ¥580 |
| Children(Aged 3 and less) |   | ¥0 |
The cafe is about 25㎡ of Japanese style room(Wa room).
Go up to 2nd floor, buy a ticket of mame-shiba cafe, then enter Wa room where mame-shiba dogs play.
You`re gonna have short-time instruction whichi you cannot do in the room with dogs.
・you cannnot hold dogs. (but it`s ok if a dog comes to you by itself )
・you cannot disturb the dog`s play rout so that dogs cannot take a leak.
・you cannot put your baggage on the mat.
and so on.
You choose a drink from a vending machine and  sit on a tatami mat.
Then finally you can relax with the cutest dogs.
30min for ¥780 for adult.
 I think it is little bit too expencive.
But don`t care because of those dogs.
Spend 30min staff let me know "it`s time to leave" .
If there are`nt waiting people, it`s gonna be 45min or 60min.
(I actually stayed for about 60min. )
Mame-shiba dogs are nomally friendly only stuffs.
If they move, dogs follw them. 
It might be difficult to be friendly to them.
If you pad them, they walk away.
Sometime a stuff finds the custamer at the very-few-dog`s area,
then she move there and mame-shiba dogs also move there.
▮CONCLUSION
 How is the mame-shiba cafe?
If you plan to travel to Osaka and Hiroshima, put visiting to the mame-shiba cafe on your schedule.
Why don`t you drop by Okayama prefecture?
Your travel would be more enjoyable!!!!